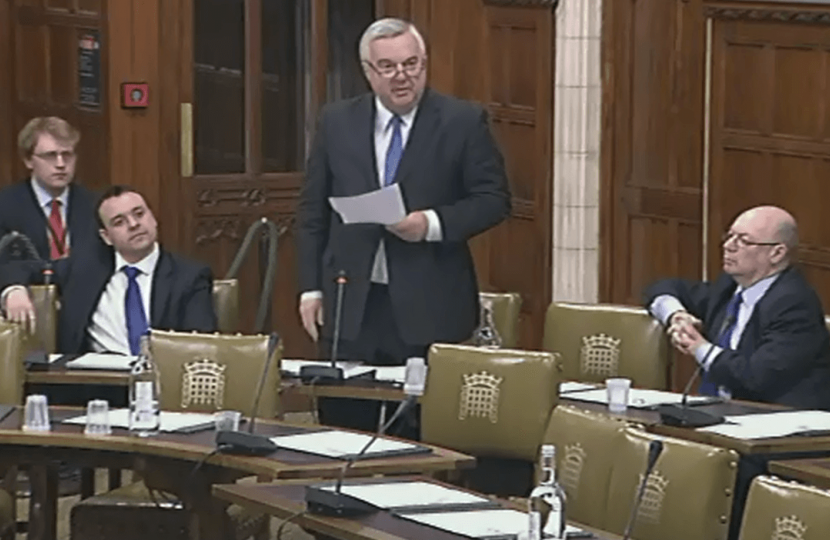 MP for North East Hertfordshire, Sir Oliver Heald, called on the Health Minister to press NHS England for a radiotherapy facility at the Lister Hospital in Stevenage. His campaign is being supported by Peter Lilley (MP for Hitchin and Harpenden), and also by MPs Alistair Burt (North East Bedfordshire) and Stephen McPartland (Stevenage), both of whom spoke in the debate.
In the debate, Sir Oliver quoted from a number of constituents who highlighted the stress caused by the long journeys required to get to the radiotherapy facility at Mount Vernon, and then from others who said that a radiotherapy centre at the Lister would be "wonderful" and "fabulous".
Sir Oliver then urged the Minister to intercede on the behalf of the people of North East Hertfordshire.
The full debate can be found here: http://www.publications.parliament.uk/pa/cm201415/cmhansrd/cm150204/halltext/150204h0002.htm#15020484000001
Commenting, Sir Oliver said, "The journeys that cancer patients in North East Hertfordshire have to take to get to their radiotherapy treatment is unacceptable. A radiotherapy centre at the Lister would reduce the stress caused. I urge all constituents to sign my petition, which I hope to present to the House of Commons. Details can be found at www.oliverheald.com. I am glad to have had the opportunity to raise this issue with the Government."